FIREBAR®
A TOTAL SAFETY FIRE AND WATER RESISTANT CABLE
when submitted to: FIRE + MECHANICAL shocks + WATER spray / WATER jets
followed by: Water immersion of burned sample still powered!
For the purposes of this video, FIREBAR® samples have been tested for a 60 minute duration.
However we have improved their performance and the duration should be considered as 120 minutes,
which is documented in our latest catalogue.
CCI FIREBAR® cables – TOTAL SAFETY for 2 hours!!
When fire breaks out on ships, oil rigs, in buildings, theatres, subways, hospitals, airports,tunnels, etc. the survival of the people involved and containing damages depend on anti-fire devices which are powered by electrical cables.
The technical characteristics of cables designed for such vitally important services must therefore exclude any possibility of malfunctioning.
During a fire, only the constant functioning of such safety devices (lighting, sprinkler systems and ventilation, among others) allows people to evacuate the affected areas and Fire Fighters to intervene with as few risks as possible and greater efficacy to reduce drastically damages to structures.
Until recently, standards have legislated for a resistance to fire, and maintaining circuit integrity against the effects of fire only, and that once these cable types are attempted to be extinguished with water (the usual method for fire extinguishing) the cables fail, as the protection of conductors relies solely upon mica glass tape(s) which do not support water at all.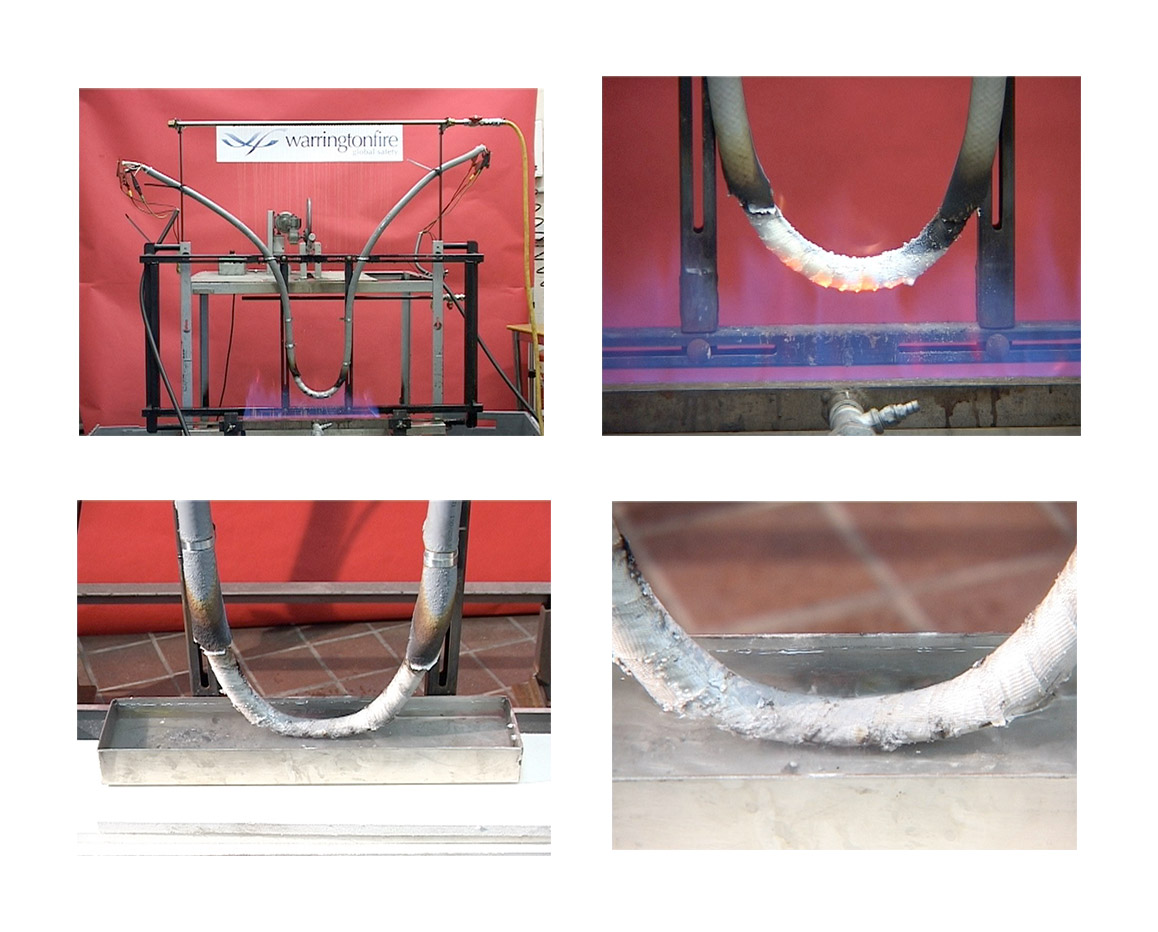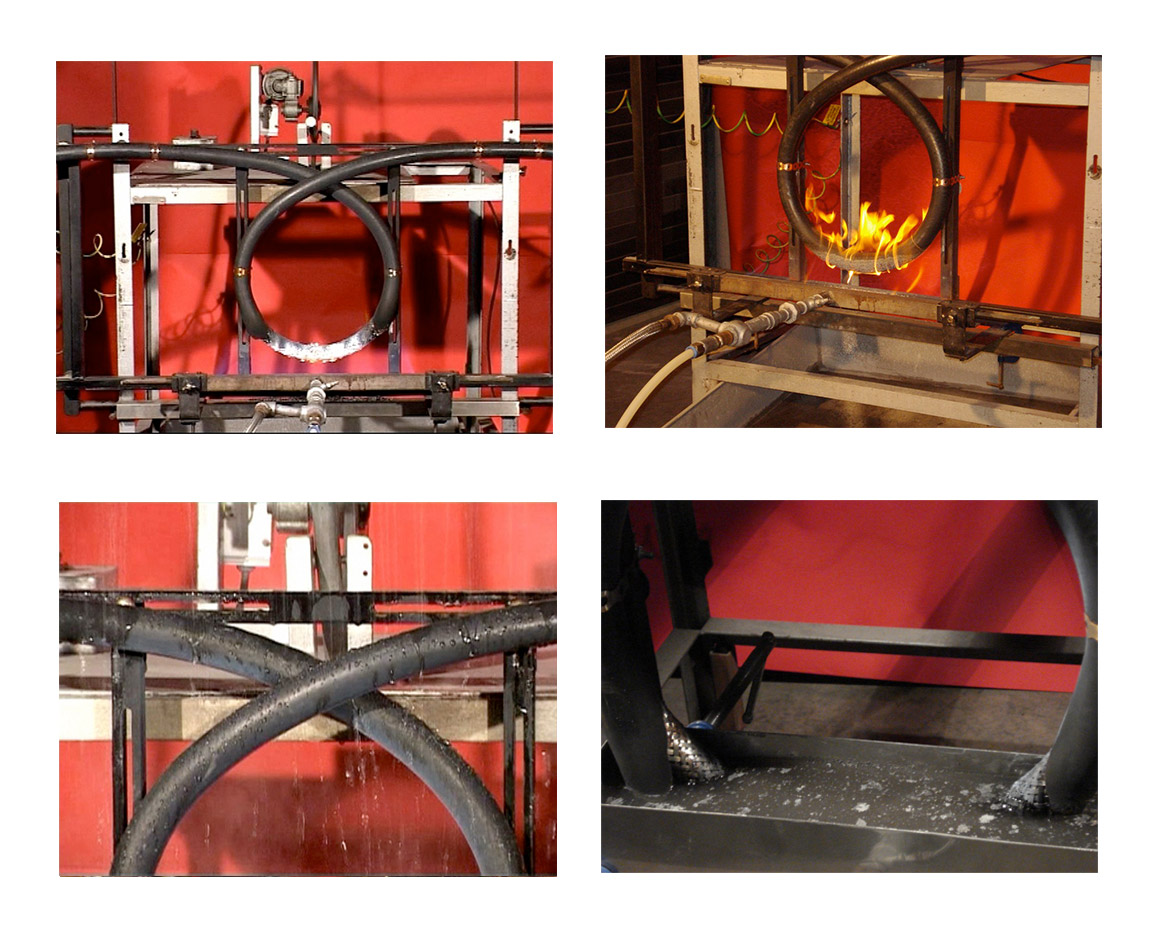 Mica glass tape, as a sole fire barrier, also has limitations in that it is only useful for low voltage power cables up to 1kV.
The research and development of Controlcavi Industria (CCI) to the "age old" issue of installing a fire resistant cable that survives all aspects of fire and the extinguishing effects, and is as easy to install as a conventional cable (unlike a Mineral insulated cable), has culminated years ago in the CCI patented design of FIREBAR® that offer a guarantee for all TOTAL SAFETY on board, with unequalled performance.
FIREBAR® not only continues to operate in fire conditions, as you would expect, but due to a number of unique design functions, fully functions whilst subject simultaneously attack of Fire,+ Mechanical shocks and + Water spray or Water jets combination.
What this means is that FIREBAR® provides, for a well extended time period, for safe evacuation of personnel and subsequent fire extinguishing. FIREBAR® constructions, in fact, cover the range from 150/250 Volt, Instrument types, up to 12/20 kV, Medium Voltage power, and all in between.
The most stringent requirements set for cable testing have been:
• BS7846:2000 Category F3 for instrumentation and Low Voltage power cables
• BS8491 for Medium Voltage Power cables
In all of the above requirements, FIREBAR® powered at nominal voltage rate, can now easily demonstrate its survival and continued operation against the combined effects of Fire (at least 830°C) + Mechanical Shocks (every 5 min) + Water Spray Jets (when Medium voltage). Test time has been improved up to 2 hours.
Furthermore, beyond the requirements of ANY INTERNATIONAL STANDARDS, the FIREBAR® cable under test, after fully surviving 2 hours tests, as detailed above, is then fully immersed in water still powered to demonstrate the integrity of the construction (even after the effects of fire damage and extinguishing) and continued operation.